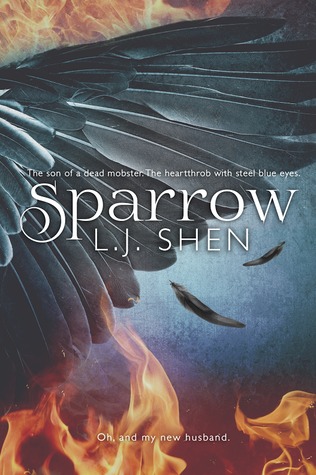 *Book source ~ Kindle Unlimited
Amelia's Rating ~ 3
Troy"The Fixer" Brennan is the son of an irish Mob boss in south Boston. He has made a name for himself across the city by fixing the problems of the elite. Owning several high end legitimate businesses, he has built himself an empire to funnel his illicit cash through. After the murder of his father, Troy is on a mission to track down and dole out justice to all those involved. Sparrow Raynes is a southie girl raised by an alcoholic father who worked for the late Mr. Brennan. She is a simple girl with simple dreams of moving out of south Boston and owning a pancake truck, where she can make delicious breakfast treats. All of that changes however, the day Troy Brennan arrives to collect her.
One of the things I enjoyed about this story is that the main characters didn't suddenly fall for each other. Instead of instantly falling in lust with Troy, Sparrow puts up a fight and a wall between them. It is a slow build, with a lot of witty banter between the two characters. However, I am still unsatisfied with why she agreed to marry him in the first place. Troy made a promise to his father when he was 18 that he would someday make Sparrow his wife, but for a girl with so much fight in her I do not know why she agreed. The book starts on their wedding day, probably to avoid having to write a situation that seems contradictory to the characters. Troy and Sparrow make several attempts to trust each other and come together, but every one of them is thwarted by another character. For the first 60% of this book, it worked for me, after that it just became repetitive and frustrating. I wanted to see them work together instead of against each other. However, I did love L.J. Shen's writing style. This book was filled with witty metaphors and flowed beautifully. L.J Shen kept me on my toes and made sure all intersecting plot lines were wrapped up. Packed with action, betrayal, and some very steamy sex, it hit the spot and left me feeling satisfied.
Amelia is a coffee, book and crafting obsessed, 20-something girl, living in upstate NY. Her perfect day is spent getting lost in another world and she often has trouble distinguishing reality from the books she reads. Until recently, she has been of the chronic "read and rate" type. Being that she takes reviews into careful consideration before selecting a new read, she thought it was high time that she dip her toes into the reviewing to world.