My Kindle Reviews will consist of: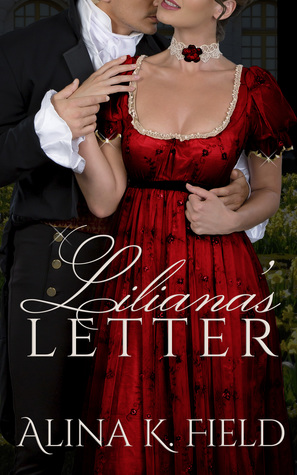 Book source ~ Kindle Lending Library
Liliana Ashford is hired to help a young heiress navigate the ton without embarrassing herself or her demanding father. He's arranged a marriage for her to a titled lord in need of her considerable dowry. He expects her to comply and he'll hear no silly nonsense about love. Besides the title he so desperately craves to be associated with, the Earl of Hackwell has a deposit of iron ore on his estate that her father is greedy to have. So, it's a done deal. Until the Earl is murdered and scandal is attached to his family, including his handsome uncle, Baron Grigsby. While Liliana was steadfastly set against her charge marrying the scandal-ridden wastrel (no matter her attraction to his uncle) she never intended his murder. However, Liliana now has a chance to subtly influence Mr. Mercer into choosing the imminently more desirable Leo Fordingham for his daughter Katie. An uphill battle considering Leo has no title. Fortunately, Liliana is intelligent and a tad sneaky. Perhaps things will work out for everyone after all.
What a treat to read! My only complaint is it's a bit short, so things get resolved a little quickly, but it's a small complaint. The writing is excellent and the characters are delightful. It was easy to fall into this world and not surface until it was complete. I like how Liliana and Grigsby meet. And I like how they are older than your typical couple. There are a few surprises, but this is mostly a straightforward historical romance with some matchmaking thrown in. I will definitely read more by this author.