The Sunday Post is a weekly meme hosted by

Kimberly @ Caffeinated Book Reviewer.

~ Recap the past week ~

~ Show what's upcoming ~

~ Share news ~

~ Display book hauls ~
Monday ~ Meme ~ Monster Porn Monday
Tuesday ~ Review ~ Working Stiffs by Scott Bell
Thursday ~ Review ~ Ghost Gifts by Laura Spinella
Saturday ~ Kindle Review ~ Full Moon Lover by Candace Ayers
Sunday ~ Meme ~ AVR Weekly News ~ 202nd Edition
Hello and Happy Sunday!
On the Home Front: So, I watched a lot of tv and read many books. Weds was taken up with app'ts for the boys and mowing. Other than that my week has been quiet and it's been sooooooooooooo nice. I may also have developed a thing for Captain Rex of the Star Wars universe. Yeah, I know he's an animated figure. I don't care. I'm making up naughty stories about him in my head (except he's a real life dude there). Maybe I need to write some fanfic. Hmmm...
Touching Nature: Had some gorgeous days this past week and I actually managed to get out and mow. But now the temps are climbing back up again and there's rain. Ugh.
Book News: Now that deadlines have eased, I'm off and running with my reading.
I've read 7 books recently. And written up all the reviews. Go me! I'm actually having a hard time staying away from the books long enough to do the stuff I'm supposed to do. It's not as much stuff now as it was, like I said things have eased, but it still makes it hard because I know things have eased and I can indulge now. Indulge a lot. I hate adulting. lol
Don't Touch That Dial!: Trip and I had a marathon and finished Star Wars: Rebels seasons 1 & 2. Season 3 isn't on DVD yet, but it better hurry up. Season 2's ender was a doozy!
At the Flicks: Not yet...soon. Soon.
Cyberspace Playground: Nope. Been reading or watching tv lately. No playing around in cyberspace.
Randomness: Just because.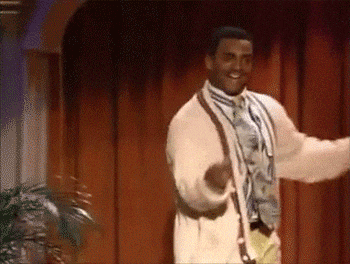 Carol's Nuggets of Wisdom: Live like Spongebob. He doesn't care what people think of him, he lives his life on his terms, and he doesn't judge others. Plus, he lives in a pineapple.
That's it for me. AVR News Update signing off. May all your books enthrall you.
Free at time of drafting.