The Sunday Post is a weekly meme hosted by

Kimberly @ Caffeinated Book Reviewer.

~ Recap the past week ~

~ Show what's upcoming ~

~ Share news ~

~ Display book hauls ~
Monday ~ Meme ~ Monster Porn Monday
Tuesday ~ Review ~ Hellboy: Midnight Circus by Mike Mignola
Thursday ~ Review ~ The Twilight Zone: The Midnight Sun by Mark Kneece
Saturday ~ Review ~ Fractured Fables by various
Sunday ~ Meme ~ AVR Weekly News ~ 198th Edition
Hello and Happy Sunday!
On the Home Front: Inching closer to Trip's graduation. Exams started Friday and will continue this week. Trip has graduation practice Thurs. Anna starts back to college tomorrow for Summer classes. It's going to be a busy few weeks around here. And I just want to sleep. And rest my back. I did something to my lower back and I have no idea what, but it hurts like a mofo.
The Dryer Saga continues...we got the motor Thursday, but what should have been a fairly simple repair taking much less time than it would to take the dryer apart and put it back together became this big problem when the blower wheel would not detach from the shaft. After reading some reviews we discovered this is a common problem because manufacturers use cheap ass plastic parts that then fuse to the shaft and you have to beat it into pieces or cut it off to get the motor out. So, I had order a new blower wheel. That came yesterday. Hubby is working this weekend and I had thought I would recruit Trip to help me change out the wheel, motor and belt, but my back was killing me, so I'll just wait until tomorrow when hubby has an off day. Oh, and while attempting to remove the motor I cut my fingers. And now they're sore and every time I do anything with them or wash dishes they sting and ache. Dammit.
Touching Nature: Did a little work outside, but that's about it. It's been hot, but not unduly so.
Book News: I finished 2 books for the magazine. I have 2 more to go. I also need to write those reviews and one for my blog. Oh! Speaking of the magazine, we're looking for reviewers; regular books and audios. Come join the team! It's fun. Plus, free books. I love the free books part. And the rest of the team. They're awesome!
Don't Touch That Dial!: I watched some Twilight Zone, Trip and I watched a few Star Wars: Clone Wars (rewatch) and hubby and I managed a few NCIS. That's a lot of tv for me.
At the Flicks: Still nothing. Yet.
Cyberspace Playground: Ok, so I was playing around on YouTube the last couple days. What? I deserved the downtime.
Randomness: I had no idea there were episodes that had no deaths! I need to go back and check this out.
Carol's Nuggets of Wisdom: I think "Treat others the way you want to be treated." is a fairly safe rule to live by. There aren't many people out there who want to be treated like shit, so if everyone lived by this rule then life would be pretty good. Unfortunately, there are way too many assholes out there who ignore this rule, but just because they do doesn't mean you should.
That's it for me. AVR News Update signing off. May all your books enthrall you.
From Red Adept Publishing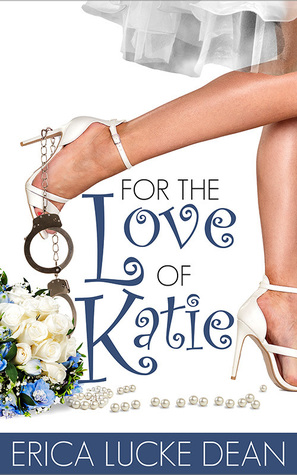 Free at time of drafting.