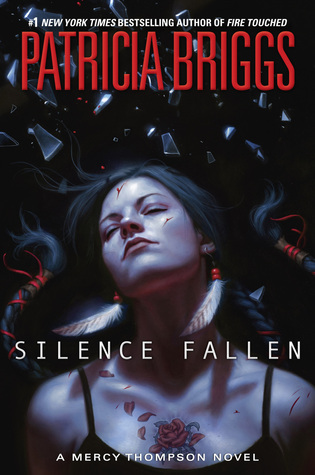 *Book source ~ Library
Mercy Thompson is back! Well, sorta. I mean, she's back, but she's been kidnapped. One minute she's on her way to the convenience store to get eggs and chocolate chips and the next she's in Italy. Wtf? Mercy must escape her kidnappers and somehow find a way to contact Adam and the pack, but the supernatural players in Europe are basically unknown to her. Once again she must use her wits and her grit to survive long enough for Adam to show up and have her back. But will this time prove too much for her? How many times can a coyote cheat death anyway? Don't answer that.
Omfg! How I love Mercy, Adam and the whole cast of characters! There's enough mystery, danger, action, humor, steaminess, and paranormal gloriousness to satisfy just about anyone and since I'm a huge fan of the series, I'm completely satisfied. Gluttonously so. I love how strong and yet vulnerable Mercy is. I love how Adam does everything he can to protect her without getting in the way of her protecting herself. Alpha that he is, it's not easy for him to stand by her side instead of in front of her. I love that each book reveals a bit more about Mercy, her allies, and her enemies. But I have to wonder how much farther this series can go. It makes me sad to think that one day it will have to end. But hopefully not very soon.
Anyway, told from both Mercy and Adam's POV it's great seeing into Adam's head which doesn't happen as often as I'd like, but since this is Mercy's series I'm ok with that. I love seeing Stefan again. I've missed him. Loving the addition of the goblins and it's nice seeing more of Elizaveta. I'm looking forward to seeing what's next for Mercy and her crew.