My Kindle Reviews will consist of: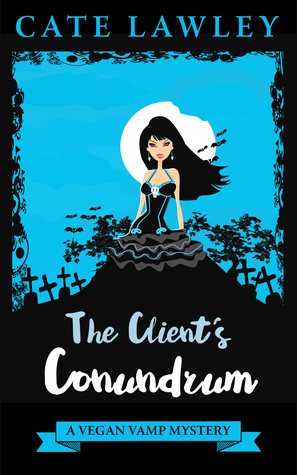 *Book source ~ Kindle Lending Library
Paranormal | Mystery | Humor
Mallory is a baby vamp. Not an actual baby because ewww. She's only been a vamp for about a month or so and she's adjusting fairly well to her new vamphood. She even has a new business as a life coach to even newer vamps than herself. So when her first client wakes up beside a dead guy, Mallory and her motley crew get to work figuring out why someone would set up Gladys for a murder rap.
I have to tell you, if you're looking for a light-hearted read that has humor, a mystery, some hijinks, action and great characters then look no further. This is a story that doesn't take itself seriously and it makes for a fun ride. Plus, mystery to solve! I loved the first book and I love this one. I'm looking forward to continuing this series though I intend to save the next books for when I need a pick-me-up.