The Sunday Post is a weekly meme hosted by

Kimberly @ Caffeinated Book Reviewer.

~ Recap the past week ~

~ Show what's upcoming ~

~ Share news ~

~ Display book hauls ~
Sunday ~ Meme ~ AVR Weekly News ~ 154th Edition
Monday ~ Meme~ #BookishResolutions Progess Report ~ July 2016
Thursday ~ Tour ~ A Frayed Web by John Ripslinger
Sunday ~ Meme ~ AVR Weekly News ~ 156th Edition
Hello and Happy Sunday!
On the Home Front: So much going on and so little time to do it. After we got back from our trip I did 3 days worth of laundry. 3.Days. My poor septic tank. Appt's, deadlines, errands, oh my. I feel like a chicken with it's head cut off. And yes, they actually do that sometimes. On the plus side, my father-in-law and his girlfriend arrived Friday evening and are visiting until the 14th. They'll be visiting other family in the area as well, but yesterday we had a full house. They've never met April's husband or seen the great-grandkids or even seen Timothy and April since they were little, so it was a day of visiting and pictures. :)
Touching Nature: Thunder. Rain. Hot. Thunder. Rain. Humid. Thunder. Shampoo, rinse, repeat. Except who ever repeats? Oh, right. That bitch Mother Nature does.
Book News: I'm behind. So far behind. I thought I could get caught up and float on my back for awhile, but no. I'm still dog paddling at a furious pace. At the moment I still have my head above water, but if I don't start making a dent in things I'll be going under a bit at a time. *glug glug sputter*
Don't Touch That Dial!: We watched exactly one episode of NCIS. August is shaping up to be just as busy as July was. *sigh*
At the Flicks: Nada. Unfortunately.
Cyberspace Playground: Because this is both funny and sexy. :D (there's no nudity but a porn-stache does make an appearance lol)
Randomness: Totally me.
Carol's Nuggets of Wisdom: Did you know, after your clothes have washed, if you shake them out so they aren't all wadded up from the spin cycle and then throw them in the dryer they dry faster? Trust me. There are people who don't know this. Also, while we're on dryer wisdom, clean out your lint filter after each load. Yes, each load. AND if you use dryer sheets, occasionally wash your lint filter using a scrubby brush with soap and water because dryer sheets create a waxy film that prevents air flow. AND clean out the lint from the outside blower vent. It helps if you have small hands & arms or a kid to do this depending on how yours is configured (thanks Kyle!) We've also found acorn shells in our outside vent. WTF squirrels?! Really?! Little bastards.
That's it for me. AVR News Update signing off. May all your books enthrall you.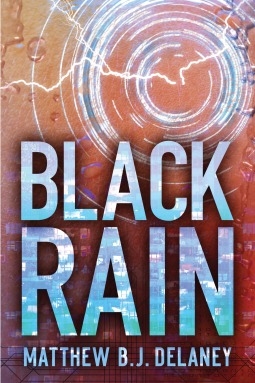 Free at time of drafting.
Pause before pulling the clicker finger.