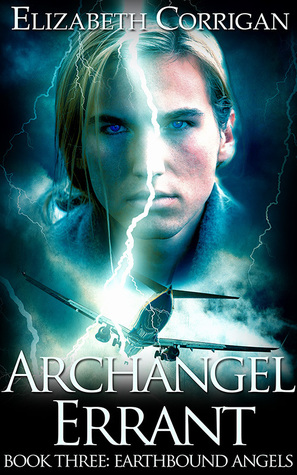 Book source ~ ARC
My review is voluntary and honest.
After two thousand years on Earth Gabriel has returned to Heaven. And Bedlam has been turned from demon back to angel. That means he has access to Heaven after thousands of years and not many angels are happy with that fact. When Heaven is attacked while Michael is away on Earth meeting with the Oracle, everyone except Gabriel believes Bedlam is behind the attack. Not only is Bedlam not behind the attack, but he figures out what has happened and how to wake up from the nightmares that are afflicting the other angels. Now they just need to figure out who is behind the attack and why.
I love coming back into the world of the Earthbound Angels! In this story there are several POVs and for the first time we get an extended look inside Michael's head. Um, he's a bit of a mess. Who would have thought?! Anyway, there are a lot of flashbacks and they fit into the present very well. An advantage to the flashbacks is there is a lot of expansion on characters we haven't seen much of, so the world becomes a bit deeper and more fully rounded. Plus, there's Bedlam - my most favorite character. I'm not exactly sure where this series is heading and I really don't care. I'm thoroughly enjoying the journey.