My Kindle Reviews will consist of: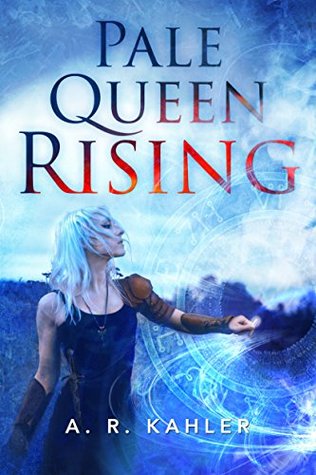 *Book source ~ Kindle First
My Rating ~ 2 bites
Claire is a royal assassin to Mab the Winter Queen of Fairy. While Claire herself is human, she's been trained by a sadistic Fae, so she's very good at what she does. When the supply of Dream is interrupted, Mab sends Claire to find out why and take out whoever is doing it. However, Claire is no investigator; she's a weapon. However, she does her best to figure it all out before Dream runs out and the Pale Queen rises.
There's not a lot of substance to this story. Claire is kinda unlikeable. And wooden. All she talks about is how badass she is yet I saw very little badassery going on. The plot is shaky, the villains questionable, and the characters flat. The beginning isn't very forthcoming when it comes to world building so I was lost for a good portion of this tale. I think this could have been a great story, but the writing is just blah. I'm highly underwhelmed and have zero desire to continue with this series.