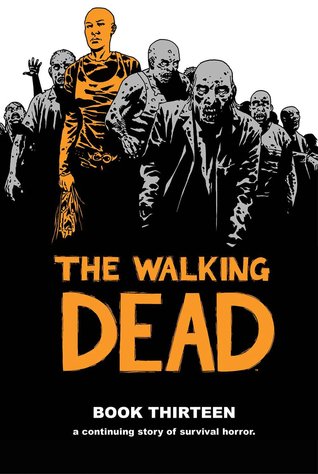 *Book source ~ Library
Graphic Novel | Post-Apocalyptic
After a devastating encounter with the Whisperers, Rick must rally the communities to take action. But have they already reached their breaking point?
Collects issues 145 through 156.
After the ending of book 12 I was like, Holy Shit! Oh, no, you didn't! I thought for sure book 13 would see the communities going to war. But Rick is mostly right in his actions in this book. And the people who lost family, while justified in their feelings, are not justified in their actions. Wtf?! There is tension aplenty in this book, but not a lot of action and no worries about losing anyone of importance this time out. And, omg, Negan. Negan, Negan, Negan…what are you up to now?